EPIDEMIOLOGIE - FRANCE PORTAL
Under the authority of AVIESAN, the French National Alliance for Life Sciences and Health


The "Epidemiology – France" Portal offers an online catalogue of the main individual health databases in France that are likely to be useful for the development of research and expertise in public health.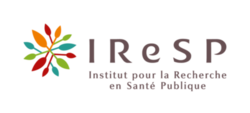 In 2020, with the support of the French Ministry of Higher Education, Research and Innovation (MESRI), the Institute for Public Health Research (IReSP) and the Aviesan Alliance have updated the Epidemiology Portal France to facilitate the census and the identification of individual health databases concerning Covid-19 in France. This development is part of the National Plan for Open Science.
In such a framework sanitary crisis, the objective is to improve the visibility of these studies, collaboration between teams, and the secondary use of data collected for research purposes.
Thus, for each database identified, it is specified whether it is related to research on Covid-19.
What types of databases can I find on the Epidemiologie-France portal ?